In this article we will learn how to install Microsoft Office 2016 KMS host on Windows Server 2012R2. I've only tested this on Windows Server 2012 R2 however the same process should apply for Server 2016.
KMS activation is intended for Organisations which use Volume Licensing Agreements to license Microsoft products, if you are looking to activate a personal copy of Office 2016 or Office 365 Proplus this article does not apply to you.
Step 1
Sign into volume licensing service centre using your organisational credentials, browse to 'office' and find Office Professional Plus 2016 Key Management Service Host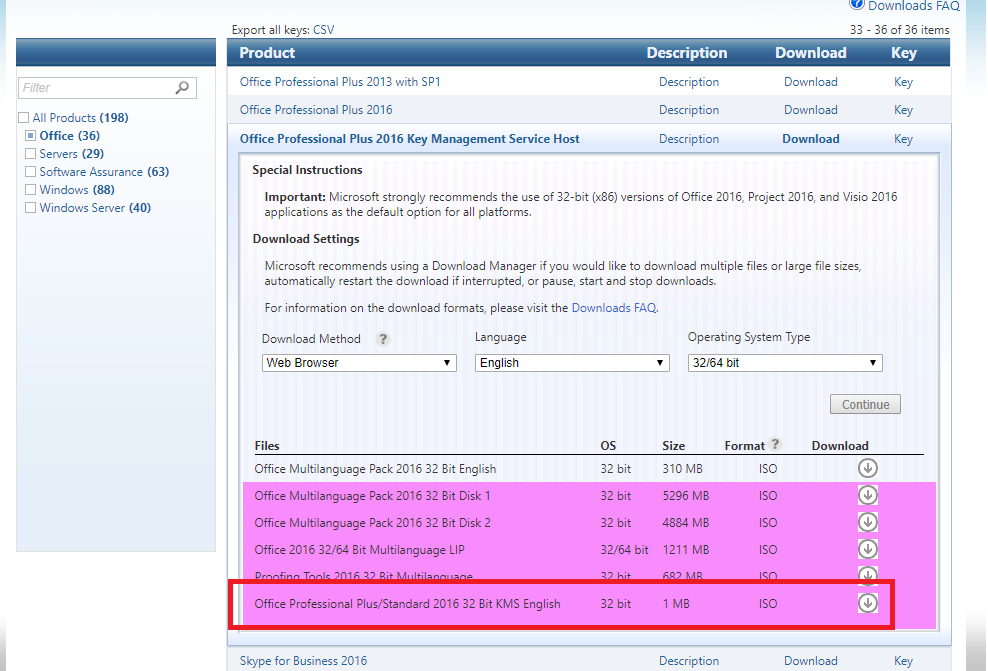 Here you want to download the "KMS English" iso which is 1mb in size.
Step 2
The next step is to mount the ISO file and copy the files to a location of your choice, for this example i have created a folder on desktop called "Office 2016 KMS Activation"
Step 3
The next step is to run an elevated command prompt and change directory to the install location you selected
cd C:\Users\%USERNAME%\Desktop\Office 2016 KMS Activation
Now run the following command
cscript kms_host.vbs
If successful you should start to see KMS installing, this process should take around 60 seconds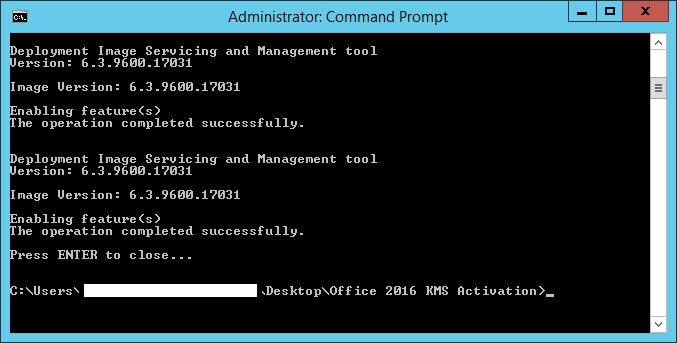 Step 4
You will now need to navigate to the start screen and run Volume Activation Tools, start the setup and choose Key Management Service (KMS) entering the PQDN name of the server you are working on, you can also choose browse and find the server in your AD Forest.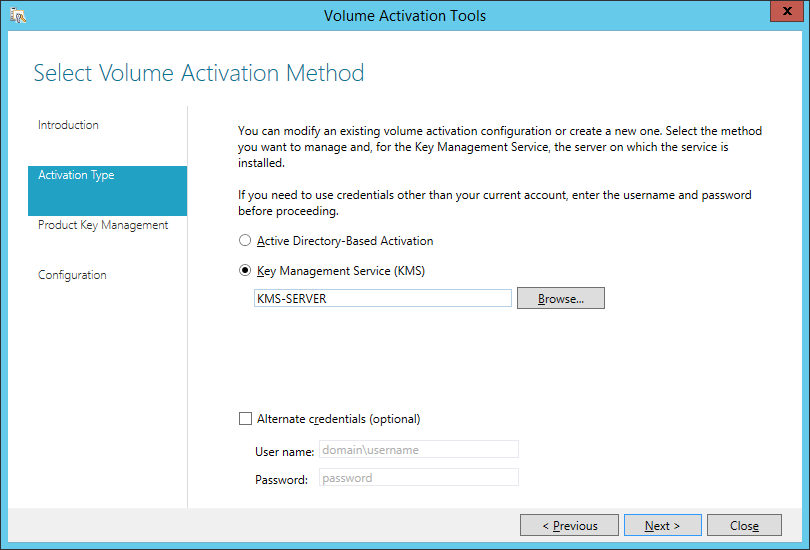 On the next screen you need to add your Office 2016 KMS Key.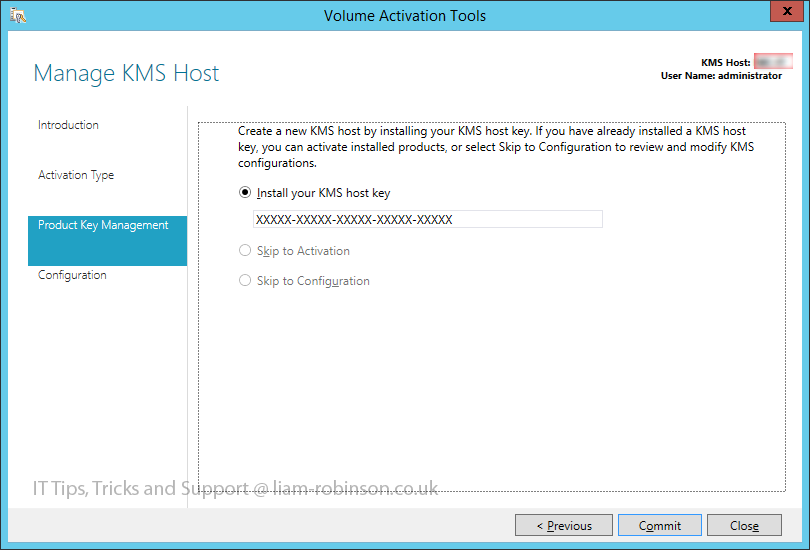 "I cant see Office 2016 KMS Key in Volume Licensing Service Centre"
Since Windows 10 and Office 2016 Microsoft have disabled KMS keys by default in an apparent "security move" (surely they should have removed MAK keys) so you'll need to request KMS keys for Windows 10 and Office 2016 via your EES reseller or by calling Microsoft direct on 08009179016. The agent i spoke to was very helpful and had the KMS keys in my dashboard within a couple of minutes.
Proceed with the installation and activate Office 2016 Online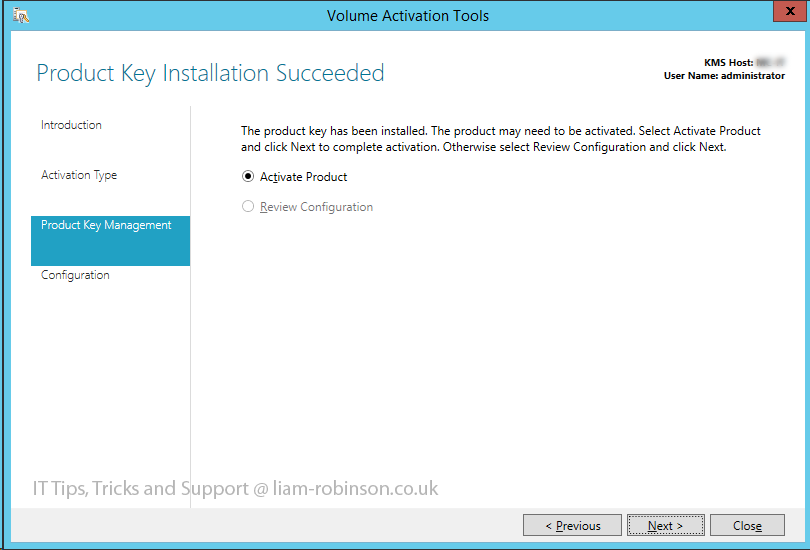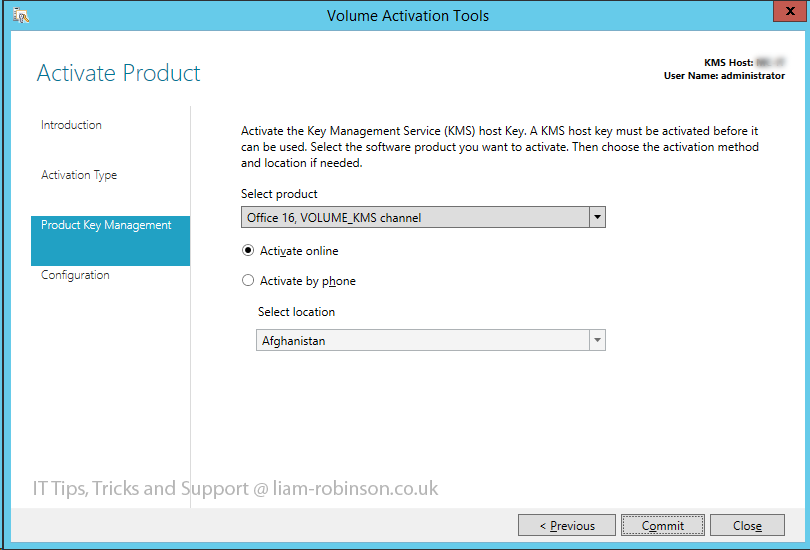 On the final step you can configure KMS options including TCP listening port (Default 1688) and Licence renewal interval (days). The default is set to renew the licence every six days, however i recommend using the maximum 30 days, especially in a school environment due to staff taking laptops/tablets home during the holidays.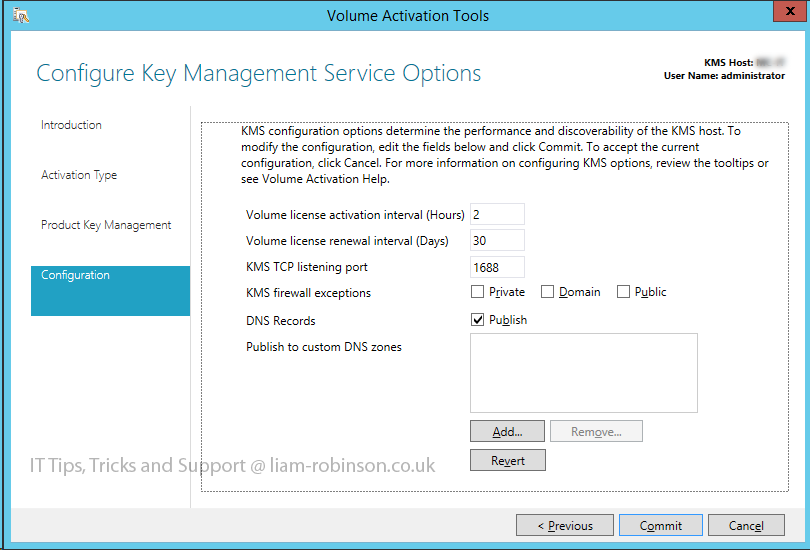 The main difference between 2013 and 2016 is that you no longer need to install a KMS Client Key on Office 2016 clients, volume licensing copies of Office come pre-installed with the KMS key meaning it should automatically look for the KMS Host.
Please remember KMS Host will not start activating licences until at least 5 clients have requested activation